A1 Roofing Newbury Best Quality Slate Roofing Will Give Your Property In Newbury
Having slate roofing on your Newbury home not only improves your property aesthetically, but also adds to its value. Countless property owners choose a slate roofing system because not only do they last for many years but they also lend beauty to a Newbury property that evokes nature. If you plan to convert to this roofing system, A1 Roofing Newbury is here to help. If you are looking for a slate roofing company in Newbury that you can rely on to provide a quality product and professional service, A1 Roofing Newbury roofing technicians and service personnel will strive to meet, if not exceed your expectations. A1 Roofing Newbury customers in the Newbury area have enjoyed the benefits of having our fully licensed and accredited roof specialists with more than 10 years experience working on their slate roofing system. A1 Roofing Newbury take customer satisfaction seriously which is why we have full insurance coverage and use only the best materials and advanced technology, ensuring our projects are done efficiently and safely. A1 Roofing Newbury offer this level of customer satisfaction at competitive prices.
Our Guarantee
---
Free site visit and survey
No hidden costs
British standards compliant
Fully Insured
Clean and efficient
Professional workmanship
Guaranteed To Last Long
Its the reason why some of A1 Roofing Newbury oldest customers will simply tell you A1 Roofing Newbury gives you the best value for money. Slate is among those roofing materials that can last for a long time. It has a lifespan double those of other roofing materials, remaining fully functional for as long as a century. These other roofing materials dont come with a guarantee of 100 years like slate roofs do. This is a good choice for those who intend to keep their homes within the family. It is resilient against even the most extreme weather conditions, will not gather mold or fungus, and have very low maintenance needs; saving you significant costs on time and money.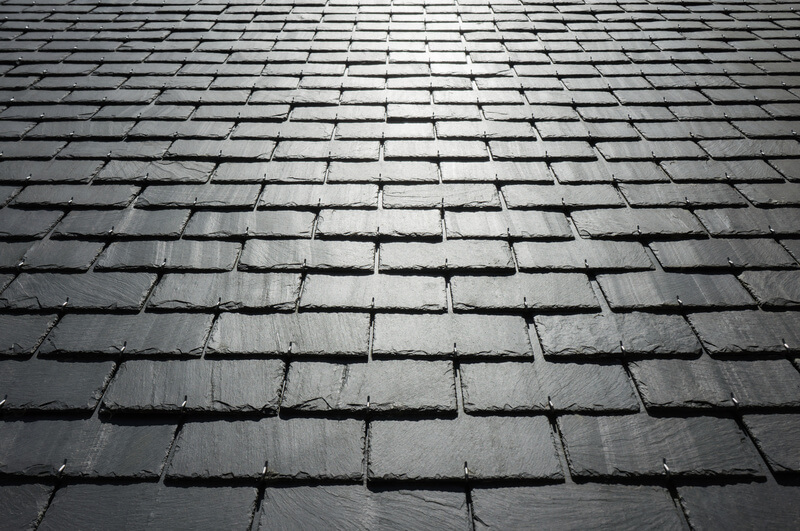 For your comprehensive slate roofing needs in Newbury, A1 Roofing Newbury customer care representatives are more than willing to assist thru 01635 904051. Feel free to ask for any advice on our A1 Roofing Newbury products and services, as well as a free quote at no obligation.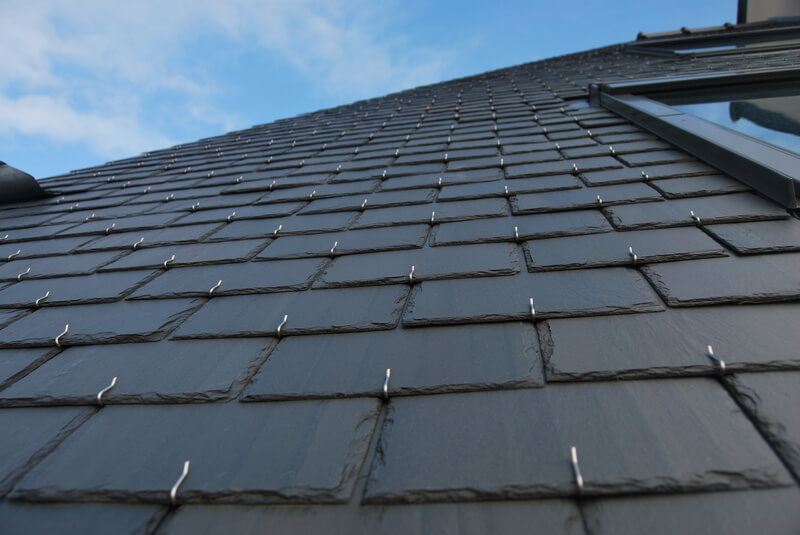 Reasons Why Your Newbury Property Would Benefit From Slate Roofing
There are those who would say that slate are heavy and can easily break, as well as cause roofing issues. While these points are valid, these are easily addressed when your roofing company has both technical expertise and solid experience in installation of slate roofs. Installing a slate roof should be entrusted to an established expert in the field such as A1 Roofing Newbury in order to fully realize the benefits of having a slate roof compared to other roofing options.
What makes slate roofs attractive is their natural elegance. A building owner must ensure to hire experts to install this type of roof so that they will complement the building well regardless of its architectural style. You can personalise your slate roof according to your design preference with the variety of colour and texture choices available. Full customization is possible because the slate shingles can be hand-shaped into a desired thickness or size. Slate roofs are versatile enough to add to the beauty of a property regardless of its architectural design in Newbury.
Do You Need Help ?
Call Us Now On
Free Quality, Pre-installation Roofing Survey In Newbury
Before the installation of your new slate roof, a detailed assessment of your existing roofing system is done so that A1 Roofing Newbury will be able to understand better how the slate roofing system will fit your property. This is the best way for A1 Roofing Newbury to bring out the aesthetic qualities of your home through the help of a new slate roof.
Environmentally- Friendly
Slates long lifespan means it is good for the environment. Slate does not produce as much construction waste compared to other roofing materials as it does not need constant replacement.
Added Resale Value In Newbury
Property value naturally increases in Newbury with slate proofing due to its durability and the added bonus of making the property more pleasing to the eye. Give us a call today at 01635 904051 and our friendly customer service representatives will answer any question you may have on slate roofing and provide a free quote at no obligation.
Minimal Repair And Maintenance Costs
A tough natural material, slate is popular as well as due to its being resistant to fire and water. These naturally provide protection against extreme weather changes and limit the damage in case of a fire.
All Types of Roofing Work Undertaken
Do You Need Help ?
Call Us Now On
Quality Slate Roofing Newbury From A1 Roofing Newbury
There are several slate roofing options available to A1 Roofing Newbury customers. A1 Roofing Newbury clients have the option of using recycled slate tiles if they wish to significantly lower the installation costs as well as minimise environmental impact. But where A1 Roofing Newbury cannot access reclaimed slates due to the high market demands or choice of our customer, we offer the option of buying new slates from trusted and reliable sources from around the world. If you urgently need a slate roofing system for your home in Newbury, A1 Roofing Newbury can help provide quick and effective solution at the best value for money. Call A1 Roofing Newbury at 01635 904051 for a free price quote for slate roofing solutions.