Immediate, Thorough Chimney Repairs For Homeowners In Newbury
Homeowners in Newbury have maintained a cordial working relationship with us at A1 Roofing Newbury, due in most part to our chimney repair services. Chimneys require constant maintenance and care, this is because every day they are exposed to all the natural elements: wind, sun, rain, etc. Not paying enough attention to your chimneys in Newbury can lead to serious expensive complications that could go on to affect you and your family. Our services assist you in ensuring you have no more worries regarding the proper functioning of your chimney, while guaranteeing your homes safety. No matter the magnitude of damage done to your chimney, at A1 Roofing Newbury we are able to handle all your requests, no matter how troubling the circumstances might seem. A1 Roofing Newbury accredited personnel is on call 24 hours a day, seven days a week in the Newbury area.
Our Guarantee
---
Free site visit and survey
No hidden costs
British standards compliant
Fully Insured
Clean and efficient
Professional workmanship
The A1 Roofing Newbury Guarantee
Professional chimney repairmen using the world's best chimney repair techniques As a client of A1 Roofing Newbury, you can be rest assured that you will enjoy the services of only the most qualified and well trained personnel. You can be assured that at A1 Roofing Newbury, our technicians will not only provide you with the highest levels of quality, but will also provide you with the respect and treatment that you deserve. Backed by years of experience, A1 Roofing Newbury can diagnose issues that affect the performance of your chimney.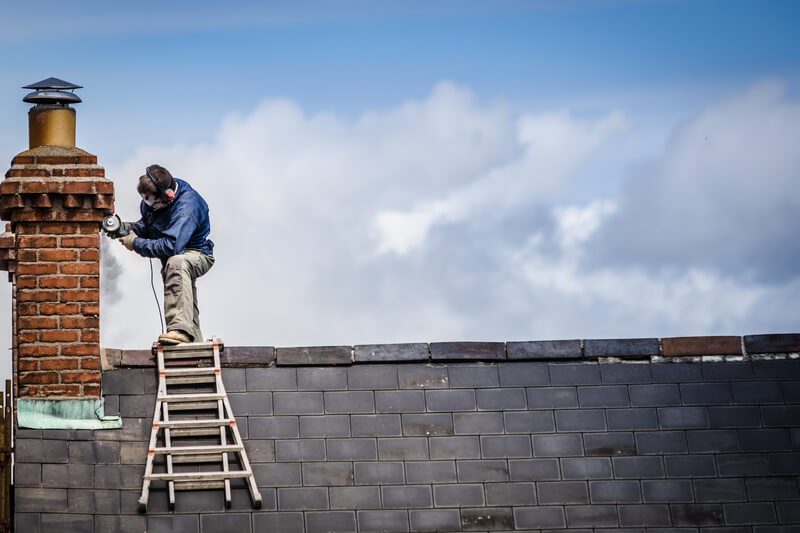 A1 Roofing Newbury ability to diagnose these problems efficiently enables us to properly plan for the job at hand- ensuring it is within budget, and efficient. The safe and efficient operation of stoves and fireplaces require a chimney that functions properly in Newbury.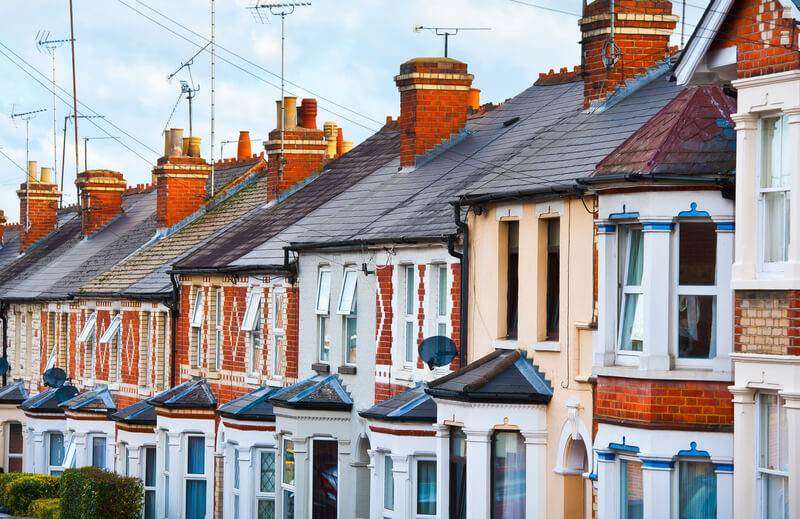 A1 Roofing Newbury Thorough Servicing To Make Sure That Your Chimney Works As Is Expected
Homeowners in Newbury should not ignore breaks in their chimney, as this could lead to sever fire damage to your home. Chimney breaks could occur at any point in Newbury, and should never be ignored. It is important that homeowners are aware that even seemingly inconsequential issues on the chimney could go on ahead to cause even more complications to the internal parts of the chimney in Newbury.
To the layman, these faults may be terribly difficult to spot and this is why many times they are overlooked until they degenerate into something even more disastrous in Newbury. The staff at A1 Roofing Newbury are able to handle all manner of repair jobs and ensuring that they employ only the best industry techniques to achieve the necessary goals. Our A1 Roofing Newbury staff are versed in utilising high tech equipment to achieve the most accurate diagnosis for your chimneys in Newbury. This enables A1 Roofing Newbury to get the most accurate assessments in the shortest time possible in Newbury. Residents in Newbury now enjoy high quality A1 Roofing Newbury chimney cleaning, repair, and maintenance. With every year that passes, faulty chimneys continually lead to severe damages to the well being and properties of residents in Newbury. It is always advisable for homeowners in Newbury to be adequately prepared for all possible problems that may arise from their chimneys. A1 Roofing Newbury is known for its thorough and professional delivery of chimney cleaning and maintenance services. That Is why A1 Roofing Newbury are always ready to attend to your requests whenever these complications may come up in your chimneys in Newbury. Do not waste any time to get in touch with A1 Roofing Newbury on 01635 904051 once you notice any chimney problems that require our attention.
Do You Need Help ?
Call Us Now On
Why You Should Choose A1 Roofing Newbury
Top reasons why A1 Roofing Newbury provide high quality services. Technicians under A1 Roofing Newbury employ are highly trained to meet industry standards and come highly certified to deliver only the best. A1 Roofing Newbury invest in our technicians, ensuring that they are always informed of advances in the chimney repair industry and ensuring that they are always ready to serve you even much better than before.
A1 Roofing Newbury Value Customer Satisfaction
Not only does A1 Roofing Newbury chimney repair team possess the technical skills to get the job done, they are also trained to do the job safely and cleanly. A1 Roofing Newbury specialists are adept at ensuring that the site where the project is being carried out is not despoiled by the repair work, A1 Roofing Newbury make sure of this by ensuring the initial inspection thoroughly accounts for all elements of the site before the project begins in full.
A1 Roofing Newbury No Strings Attached Quotations For Our Repair Services
Our A1 Roofing Newbury customers in Newbury can rely on our staff for quick and reliable assistance anytime they call. You can be confident in our ability to provide all our A1 Roofing Newbury customers with the guidance they may require regarding their chimney repairs. If you have any problems with your chimney, or you just need some advice, we are always willing to help A1 Roofing Newbury on 01635 904051, as our service agents are always ready to attend to all your worries.
On Inspection, A1 Roofing Newbury Experienced Technicians Are Able To Pin Point The Root Cause Of Your Chimney Problems
A1 Roofing Newbury work tirelessly in isolating the problematic areas of your chimney, so repairs may begin on them as quickly as possible, saving valuable money. We are experienced and backed with the modern best practices; this is why A1 Roofing Newbury is so much better.
All Types of Roofing Work Undertaken
Do You Need Help ?
Call Us Now On
A1 Roofing Newbury Unparalleled Chimney Repairs And Maintenance In Newbury
Chimneys in Newbury are always exposed, and as such it is expected for them to degrade over time. If you are looking for a reliable chimney repair company in Newbury, we at A1 Roofing Newbury will do our best to give the most effective solution to your chimney concerns. A1 Roofing Newbury are known in the industry for our dependable, trustworthy and courteous technicians in Newbury. A1 Roofing Newbury operate with the confidence of providing services to clients for over ten years, ensuring that we are able to assess and diagnose the appropriate chimney repairs as quickly as possible. With hundreds of satisfied and repeat customers from over ten years of service, A1 Roofing Newbury are confident that we can restore your chimney inside and out, making it function like new. Nothing adds more charm to a home than a fully functioning chimney, and we are able to help you achieve this at A1 Roofing Newbury.